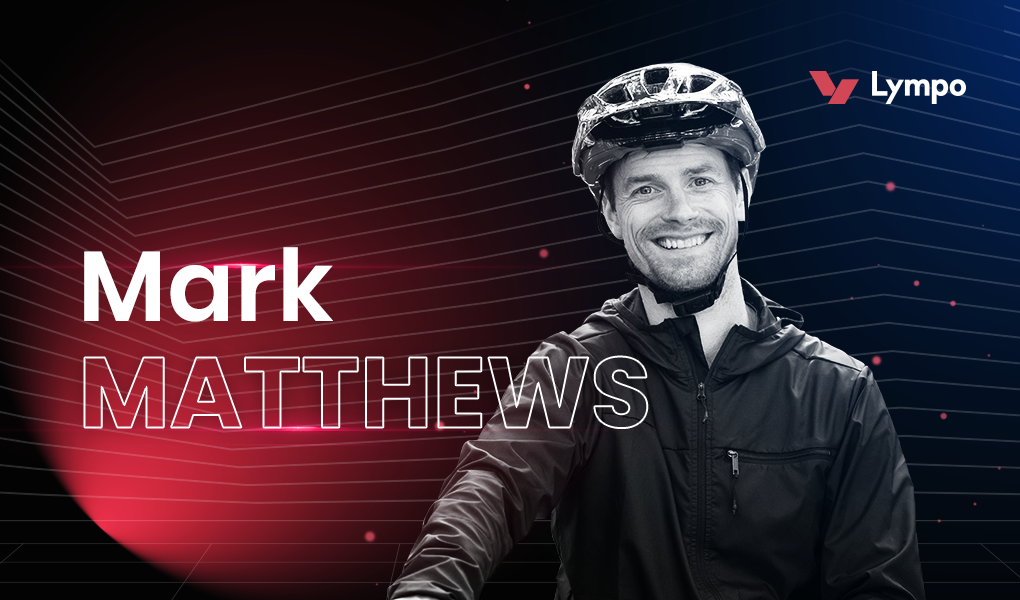 Mark Matthews is an outstanding mountain biker who possesses a remarkable ability to navigate any terrain and leave a lasting impression with his exceptional skills. He was recognized as the 2012 NSMB AIRprentice champion, and his social media presence has earned him a massive following of over 1.2 million fans. To commemorate his impressive ten-year career, Mark has partnered with Lympo to unveil a collection of NFTs.
Professional Career
Mark Matthews is a name that resonates within the mountain biking community, known for his jaw-dropping big mountain adventures and creative video productions.
Born in Victoria, British Columbia, Matthews began mountain biking in 2000 after being inspired by older kids in high school who were jumping stair sets on their mountain bikes. From there, he moved on to dirt jumping and BMX but eventually found his passion in free-ride mountain biking with support from his father.
Despite growing up in an area that wasn't ideal for mountain biking, Matthews was determined to pursue his passion. He was only 14 when he started advocating for dirt jumps in his community, writing letters to the local municipality and enlisting the support of his father. This early initiative and drive laid the foundation for his future in mountain biking.
Matthews started to gain recognition in the early 2010s, participating in notable mountain biking series, including Barred for Life and Alchemy in British Columbia, alongside other talented mountain riders, such as Jordie Lunn.
Matthews has been recognized for his talent and dedication within the mountain biking community. In 2012, he was named the NSMB AIRprentice winner, a prestigious title awarded to the best up-and-coming mountain biker in Canada.
He was also a participant in the 2013 Red Bull Rampage, an invite-only event that showcases the world's best free-ride mountain bikers on some of the most challenging terrain. This recognition helped Matthews gain further exposure and opportunities in the industry, allowing him to pursue his passion on a larger scale.
In addition to his impressive mountain biking career, Matthews has also made a name for himself as a creative director and filmmaker. In 2018, he directed his own film, A Hard Tale, a film about his life journey as a mountain biker. Two years later, he directed Changing Seasons with Scott Bell, a film that follows four riders as they ride through changing landscapes in British Columbia.
He has also directed other notable works, including In the Moment and Hometown. Matthews' work showcases his unique perspective and artistic vision, capturing the beauty and intensity of free-ride mountain biking.
Navigating the bike industry as a sponsored athlete can be challenging, but Matthews has managed to carve out a successful career through hard work and creativity. He credits his success to his entrepreneurial spirit and willingness to take risks.
Matthews' unique approach to mountain biking and filmmaking has set him apart from other riders, allowing him to build a loyal following and attract sponsors who value his creativity and unique perspective.
Today, Matthews continues to push the boundaries of what's possible in free-ride mountain biking, constantly seeking out new challenges and adventures. He remains a respected and influential figure in the mountain biking community, inspiring riders around the world with his talent, creativity, and unwavering dedication to his craft.
Achievements
1.2+ million followers on social media
2012 - NSMB AIRprentice Champion
2013 - Barred for Life
2014 - Alchemy
2018 - A Hard Tale
2019 - Hometown
2020 - Changing Seasons
2022 - In the Moment
Have any questions?
Head to our Help Desk, join our Discord or Telegram channels. Follow us on Twitter
And make sure to get all of the news delivered right to your inbox — subscribe to our newsletter